I've been reading Mark Dery's Born to Be Posthumous: The Eccentric Life and Mysterious Genius of Edward Gorey and finding all sorts of relevant things within. Here's one that seems to shed useful light on photographic issues of the moment:
E.Gorey's Great Simple Theory About Art

the theory … that anything that is art … is presumably about some certain thing, but is really always about something else, and it's no good having one without the other, because if you just have the something it is boring and if you just have the something else it's irritating.
(in Floating Worlds: : The Letters of Edward Gorey and Peter F. Neumeyer, pg 39)
Thinking it over, it's difficult to gauge how very much of my sensibilities I owe to Edward Gorey, whose work I think I first encountered in 1962, thanks to Laura de la Torre Bueno (
The Curious Sofa
was the gateway drug).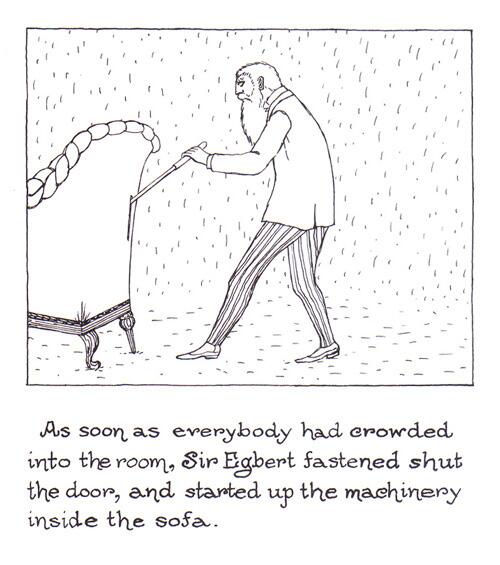 The groundwork before that was surely laid by Charles Addams and other New Yorker cartoonists (via
The New Yorker Album: 1925-1950
) and of course by Walt Kelly's
Pogo
(which I first imbibed in the early 1950s, and have never been without ever since), Don Marquis's
Archy and Mehitabel
and before all Abner Dean's
What Am I Doing Here?
and Heinrich Hoffman's
Struwwelpeter
.
Some would diagnose a
very
odd childhood, and I suppose that's true, but I thank the gods for it.