Vincent Black Lightning 1952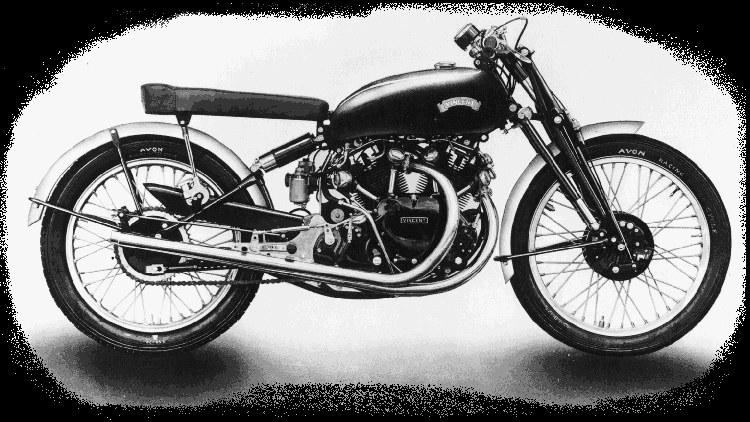 (from http://www.thevincent.com/)

Two readings of the same text. Me, I've never been a participant on motorcycle lore, though I have friends who were and did. But I know a Good Song when I hear one, played here by one of the reigning geniuses of the guitar:


(lyrics)

It's Richard Thompson's song (from Rumor and Sigh, 1991), one of a great many from his pen that capture humans in vulnerable moments and make their exploits live on (see an interview with RT for some background). And Del McCoury does a remarkable job of translating it to Tennessee (Knoxville replaces Box Hill):



There's a novel, due to be published in March 2008: Vincent Black Lightning 1952: A Novel, by Al Sciarrino ("...a business and entertainment law professor at State University of New York, teaches a course on Music and the Law at the Eastman School of Music and has been an aficionado of country music and motorcycles his entire life..."), but whether it'll cast any new light on the original James Adie remains to be seen.
Posted by oook at January 11, 2008 02:05 PM